Hey!

I'm trying out zipline with a very simple limit buy "strategy".
%%zipline -b futures -s 2021-01-01 -e 2021-01-01 --no-benchmark --data-frequency minute --trading-calendar 24/7 --capital-base 30000

from zipline import api

def initialize(context):
    pass

def handle_data(context, data):
    asset = api.symbol('BTCUSDT')
    api.order_target(asset, target=1, limit_price=28800)

I guess it has something to do with my custom bundle, minute timeframe and/or 24/7 calendar.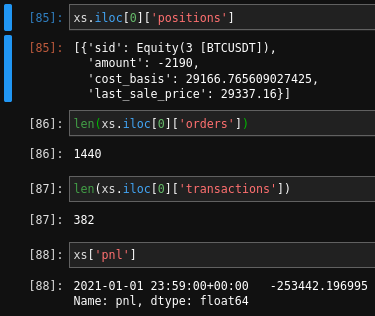 Any hints?