Hello, Im currently having a problem running the algo_minute_data script in chapter 2, more precise the extract_and_combine_data().
Im currently running the nb using the provied docker image and set up a volume as described on github.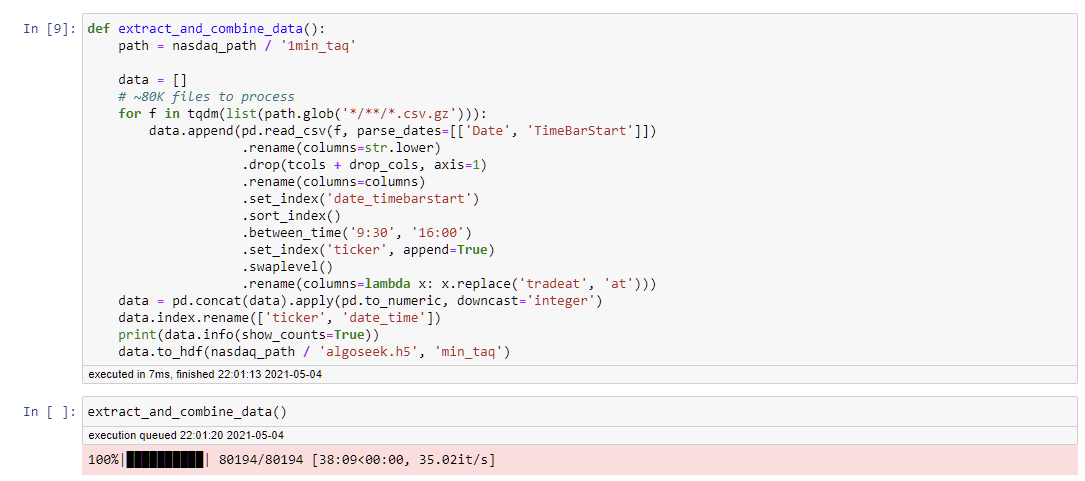 The progress bar reaches 100% and keeps on computing. After some time the connection is lost to the container and the kernel is shutdown.
Hoping someone knows a way to fix this!