I'm struggling to comprehend this chapter and a bit lost. Looking for some help.
In lesson 02_pymc3_workflow.ipynb:
A lot of the code in this notebook is not commented so I'm not sure what the purpose is of each of these lessons. I'm trying to reverse engineer the process here. I believe I'm trying to find a binary model of if there will be a recession or not. We're using four inputs yield curve, leverage, financial conditions, and sentiment. I get all of this.
What time frame is this model predicting a recession for? Or how many months prior? How is this notebook supposed to be used to predict a recession. I'm not seeing any code in which I can populate current data for these X variables to give me a prediction.
What should I interpret from this chart?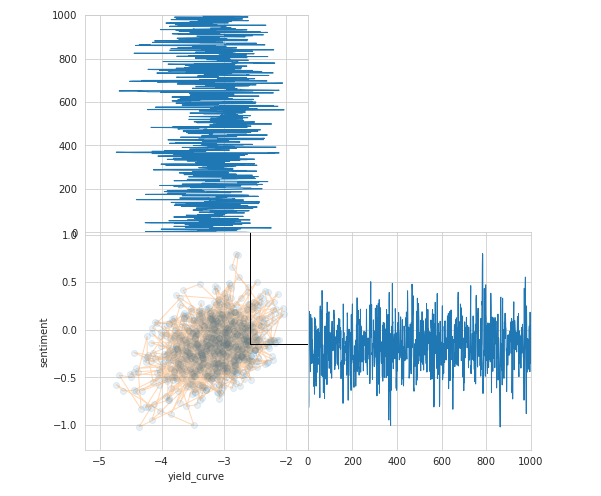 I also see there are two charts Metropolis-Hastings and NUTS but I'm not understanding the benefit or pros/cons of either method.
What should I derive from this AUC score? I see it's from the test set data. Does it mean this model is 85% accurate at predicting a recession based on these variables?


Same question with the posterior predictive checks. What does this number represent?